After half a dozen years, six runner-up finishes, two talented academy players, a promising European midlaner, a disheartened ADC veteran, and a million-dollar support player later, Cloud9 has finally won another LCS championship title.
Their regular season run was dominant; their playoff path, almost effortless. But despite their seemingly expected victory, the organization has long endured scorching droughts and painful sorrows. Now, with their completed roster joining forces with their established coaching system, Cloud9 has proven to be efficacious in producing the most dominant split that the North American League of Legends Championship Series has ever seen.
On Sunday, April 19th, Cloud9 entered the Grand Finals of the 2020 LCS Spring Split Playoffs as the clear favorite against underdogs Flyquest, who had mustered a formidable postseason run through the lower bracket [check out our interview with PowerOfEvil here]. Nevertheless, most analysts predicted an easy sweep for Cloud9— a team that had only lost a single game through the regular series, and then just one more in a postseason series against 2nd-seeded team Evil Geniuses.
While game 1 of the title match could have gone either way, it was Cloud9 that pulled ahead in the latter half of the game. ADC player Jesper "Zven" Svenningsen's 8/2/5 performance on Miss Fortune was just one of many highlights of the team's triumph. The subsequent match was a quick and easy slaughter as midlaner Yasin "Nisqy" Dinçer's Yasuo paired with Spring Split MVP jungler Robert "Blaber" Huang's Gragas to deliver a swift 31-minute defeat to the faltering Flyquest squad. The series and the Spring Split were cemented into history as toplaner Eric "Licorice" Ritchie's 6/1/6 Aatrox devastated his opponents, ending the Grand Finals in a stunning, but expected 3-0 set victory. Support player Philippe "Vulcan" Laflamme earned the honor of series MVP for his solid playmaking and peeling abilities on a range of support champions.
Looking back, the new champion's Spring Split looks like a breeze, but it was never meant to be easy.
Cloud9, an organization that was reeling from its failures to win a domestic championship for over half a decade, was in dire need of an awakening. Their winning solution came through a multitude of channels, but mainly through two players: Zven, a three-time European champion that had spiraled after his time at TSM, and Vulcan, a million-dollar star who was the heart and soul of his previous team's newfound successes. C9's owner Jack "Jack" Etienne took a dicey risk and an expensive gamble on these players, and it paid off tenfold.
Now, Cloud9 is the most winning team in LCS history. Zven is the first player ever to win titles in both North America and Europe. Every member is an All-Pro first pick for their respective positions. The list goes on— and so does Cloud9's plans to continue their newfound streak of success.
The amalgamation of veteran experience and youthful drive sculpted Cloud9 into a team that will now be remembered for years. Only time will tell if their profound success can continue into the remainder of the 2020 season.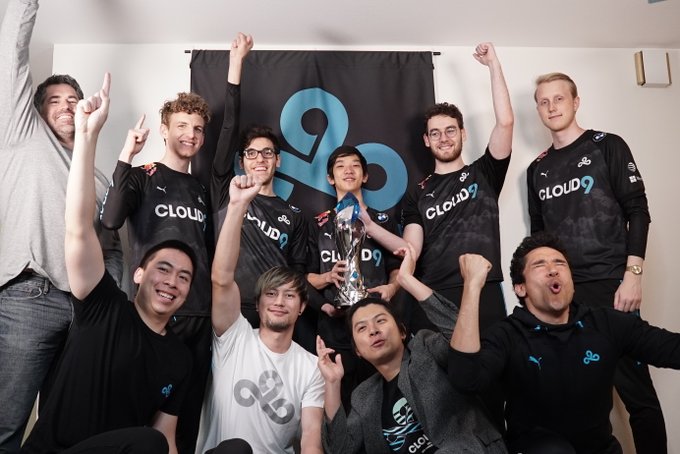 ---